9 Nov
by admin
Elsewhere, there are areas where I feel Suzuki has gone a bit too far in its mission to apply traditional hot hatch tropes to the Swift. Is it laid down in some arcane law, for example, that every sporting car must have red-hued instruments? And does the circumference of the analogue tachometer really need to have graduated measurements denoting each 50rpm? Can the most eagle-eyed of warm hatch enthusiasts distinguish the difference between 2150rpm and 2200rpm while on the move?
On an upbeat note, the low tyre pressure alert that caught the attention of resident owner James Attwood in recent weeks didn't rear its head during my time in the car, so it looks likely that the system was simply crying wolf.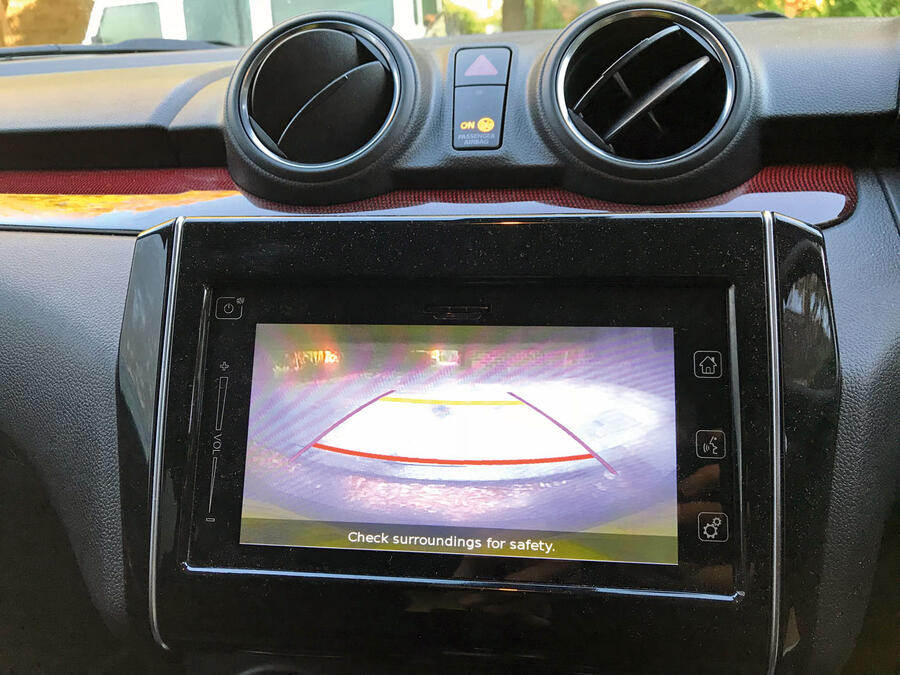 One beep I wish I'd heard was that of a reverse parking sensor. I recently engaged 'numpty mode' and backed the car into a barrier in the Autocar multi-storey car park. Fortunately, the barrier was made of wood, not unyielding concrete or steel, and the Swift Sport escaped without a mark.
In my defence, your honour, it was the absence of parking sensors on the Swift Sport that confused me. It seems a surprising and notable absence, even on a small car, although Suzuki would justify the decision by pointing to the reversing camera that's included as standard.
That would have been useful in this instance if I'd remembered there was one. Besides, the view from said camera isn't very good, because it is deeply recessed above the rear numberplate and gets obscured by muck easily.
That said, Attwood says the Swift Sport is so small that he's never missed the sensors. And, of course, none of these quibbles would make or break a Swift Sport sale.
The car's appeal as an involving, cheerful warm hatch means such trifling foibles won't even warrant a second thought for many. The enjoyment from taking to a flowing B-road, and the Swift Sport's inbuilt and infectious charm, means that such issues fade from the memory quite quickly.
Indeed, the very fact we've had to dig so deep to unearth anything untoward about the Swift Sport is a glowing testament to its strengths as a fun hatch.
Love it:
LARGE STEERING WHEEL Purposeful and devoid of any 'a tiny wheel gives you more feel' nonsense.
Loathe it:
MOTORWAY COMFORT As fun as it is on B-roads, it can be tiresomely noisy and harsh on longer schleps.